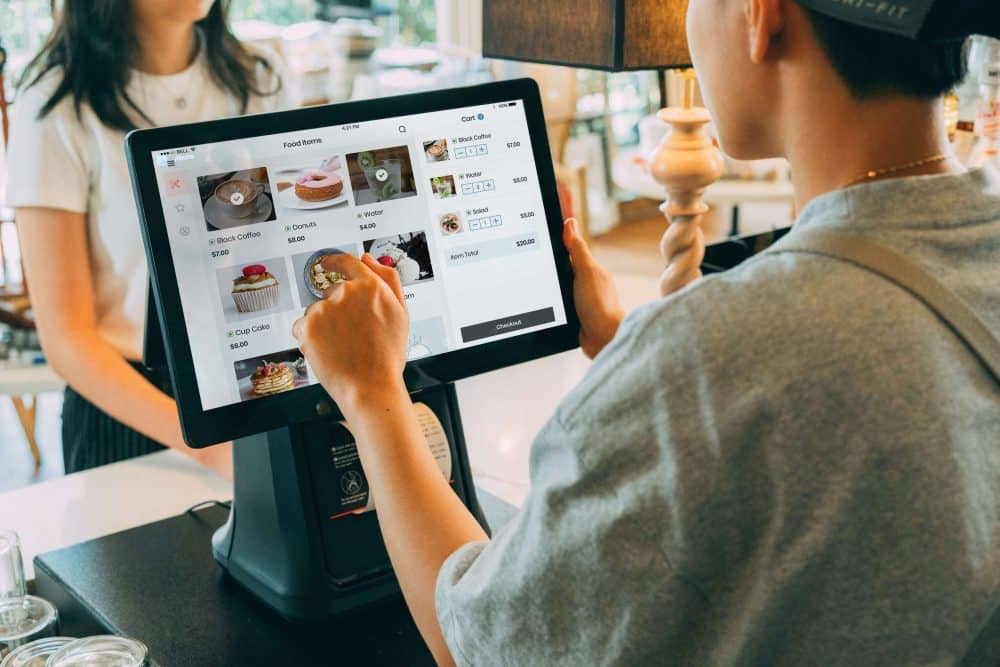 Point of Sale (POS) Explained and Why you need it in 2022
A Point of Sale is simply where you attend to customers. Customers are at the point of sale when they check out online, walk up to your checkout counter, or select an item from your stand or booth.
Your POS system is the hardware and software that allows your company to make those sales.
A POS system, in general, assists you in improving your operations for your customers. This includes shorter wait times, faster scanning of items, faster payments, and so on. Customers will receive better service and return to your store for their next purchase as a result of these operational improvements.
When you go to the supermarket and the cashier scans your items, the number of items in your cart, the price, and finally, the receipt. The software on the computer that they use for scanning is known as a Point of Sale System.
How does a POS system work in a small business?
A POS system enables your business to accept payments from customers and track sales. It appears straightforward, but the setup can vary depending on whether you sell online, have a physical storefront, or both.
The cash register at a store can also be referred to as a point-of-sale system. However, Modern POS systems are entirely digital, so you can check out a customer from anywhere. All you need is a POS app and a device that can connect to the internet, such as a PC, tablet, or phone.
You might be wondering: So, what exactly does a POS system do?
Typically, it goes like this:
A customer chooses to purchase your product or service. If you have a physical store, they will request that a cashier assist them. The Cashier could look up the item's price using a bar code scanner.
Some POS systems also allow you to visually scan items with your device's camera. This step occurs when a customer completes adding items to their cart and clicks the checkout button, only on an online store.
Your POS system computes the item's price, including any applicable sales tax. The system then updates the inventory count to reflect that the item has been sold.
Your client pays.
To complete their purchase, your customer will need to use their credit card, debit card, Scan-to-pay app, loyalty points, gift card, or cash. Your customer's bank must then authorize the transaction, depending on the type of payment they select.
The point-of-sale transaction has been completed. This is the point at which you make an official sale. The payment is accepted, a digital or printed receipt is generated, and you ship or hand the items to your customer.
Your Next Question is Probably: A POS system includes which types of hardware and software?
POS software is used by all POS systems, but not all businesses require POS hardware.
If you have an online store, all of your sales will take place on your website, so you won't need POS hardware to accept payments.
However, if you have a physical store, you may require a register as well as a credit/debit card reader (which is what people usually call the POS Machine). If you own a food truck, a phone or tablet may suffice to process orders, followed by a card reader to accept payment (in the case of a card transaction)
Here's a rundown of common POS hardware and software to help you calculate the total cost of your POS system. Keep in mind that what you require is specific to your business.
Common Types of POS Hardware
You can accept payments using POS hardware. When purchasing a new POS system, ensure that it accepts all forms of payment, including cash, credit cards, debit cards (particularly chip cards), and mobile payments. If it makes sense for your company, your POS system should also be capable of printing receipts, storing cash in cash drawers, and scanning bar codes.
List of Hardware
As you consider your POS setup options, this list of hardware can help you get started.
Register: A register assists you in calculating and processing a customer transaction.
A connected device, such as an iPad or other tablet: A portable device can be a good substitute for a Computer. Tablets can be supported by a stand and used to clock in and out.
Credit/Debit card reader: A card reader (What we all call POS Machine) allows your customers to pay securely with their cards while in-store.
Cash drawer: Even if you accept contactless payments, you may require a secure location to store your cash. POS software linked to a cash drawer can reduce fraud by tracking when the drawer is opened.
Receipt Printer: This shows customers exactly what they bought when they bought it, and how much they paid.
Bar Code Scanner: This reads an item's product details so that you can ring it up. It can also be used to quickly confirm the price, stock level, and other details.
Common POS software Features
POS software Is like your command center. It allows you to find items in your library and make sales. More powerful point-of-sale systems include useful tools like sales reporting, customer engagement software, inventory management, and more. After each sale, POS systems will route funds to your bank account.
The features below are included in some POS solutions, such as BrandDrive. Other systems may require you to use third-party software to obtain the features you require.
Payment processing
Payment processing is a critical function of a POS system. When a customer purchases an item, the transaction is processed by your POS system.
A POS system may accept a variety of payment methods, including:
Cash
Secure online payments through your eCommerce site
Magstripe credit cards; which are the cards you swipe on the card reader
Chip credit cards: which are cards that have an embedded chip
Contactless payments, such as a contactless card that customers can tap or a mobile wallet (e.g., Google Pay or BrandDrivePay)
Scan to Pay: Some Banks offer this feature to pay for your purchases via an app that you use to scan a barcode and pay
Inventory tracking
Inventory management software keeps track of all your products. Some inventory management software can connect to your sales data and notify you when an item is running low.
POS Reports
POS reports provide quick statistics of how much you're selling and earning. You can sell more and make better business decisions if you have clear reports.
Employee supervision
Team Supervision software within a POS software allows you to see when and how your employees are working. It can also be used by your team to clock in and out, and some software can grant permissions so that employees can access specific tasks.
Customer relationship management (CRM)
A CRM tool integrated with POS software allows you to see what your customers purchased and when they purchased it. This information will assist you in personalizing your communications, marketing, and customer service.
Receipts
Receipts make refund processing easier because there is a digital or paper trail associated with the purchased item. They can also make your company appear more professional.
We've reached the end of this Blog post, and I hope you've gained some knowledge from it.
Now that you have a better understanding of POS systems, you're ready to find the best POS solution for your company, regardless of what or where you sell.
Finally
If you don't know where to begin, selecting the right POS System (Software and Hardware) can be difficult. There are numerous factors to consider when selecting one, which is why this article exists.
Now that you have a better understanding of POS systems, you're ready to find the best POS solution for your company, regardless of what or where you sell.