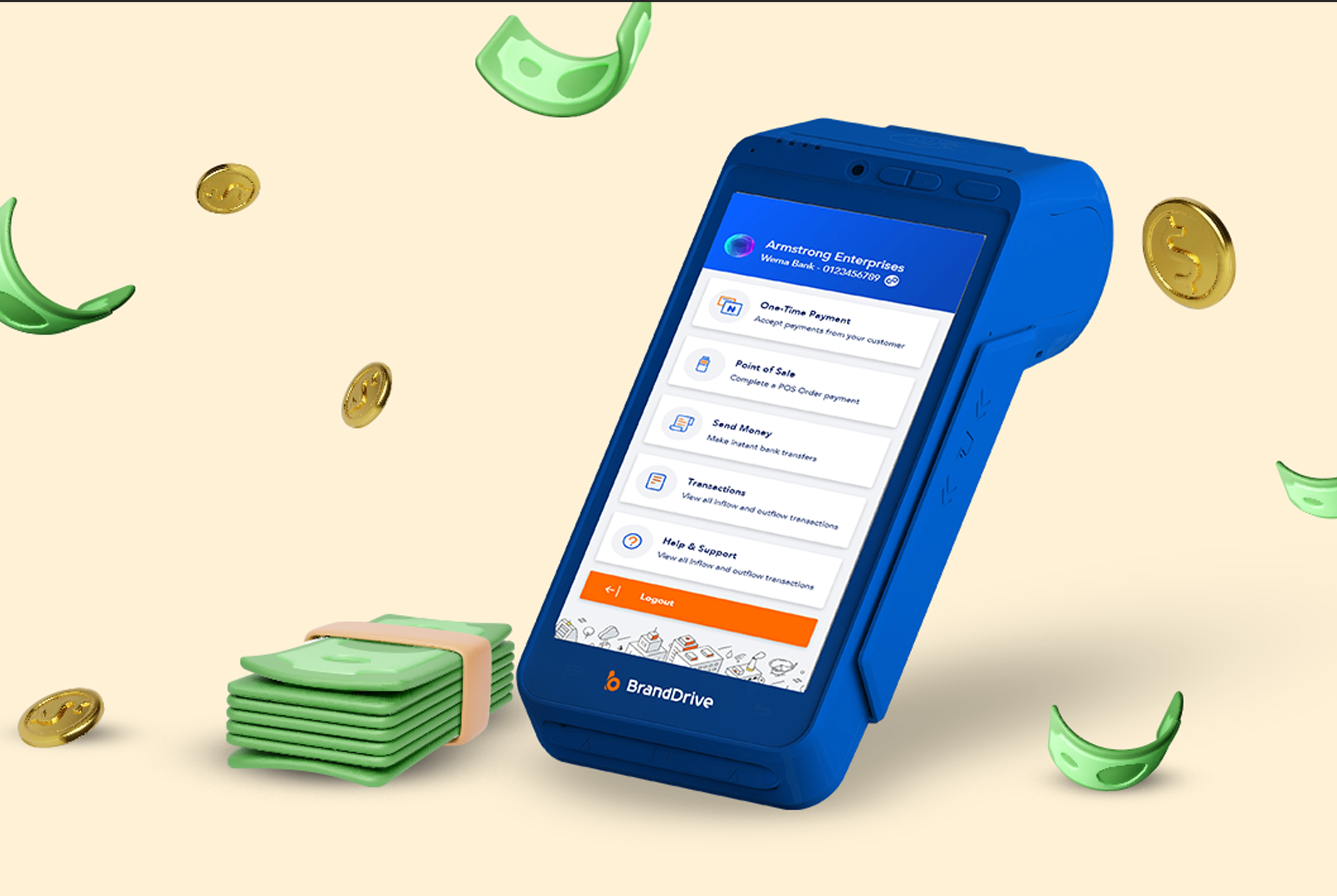 Why you Should Start a POS Business
Have you seen how quick POS businesses are starting up these days? Everyone is asking if they should start their own, and a lot of people are still thinking on the subject matter.
Are you one of those people who are still considering joining the line of POS business owners?
Well, let me help you, since POS businesses are all the rage right now. I've got some solid reasons why you should consider it.
For one, despite improvements in our banking system, most individuals still live in areas that are far from bank locations, and sometimes, the banks in these locations do not have enough cash for the people living, buying, selling and doing business in those areas.
Also, Imagine having to go to the bank and join ATM Queues every time you wanted to use cash or transfer funds, that sounds like a ton of stress. A lot of people will rather pay for someone else to do that on their behalf and that is where you – a future POS Business owner – comes in. To get paid for helping other people get cash and making it readily available for a nice commission.
Now, you know that POS businesses are important, but the real reason you are reading this article is because you want to know if there's money to be made and how you can get a slice of the Cake.
No worries, we've got you covered! In this article, I'll dive deep into the world of POS business and show you how to make that sweet, sweet money. So, grab a seat, and let's explore the world of POS businesses with a professional perspective.
In this article, I will provide the answers to these questions:
1. Is there money in POS Business?
2. What should I consider before starting a POS business?
3. How do I start my POS Business?
4. Where do I locate my POS business?
So, without further ado, let's get into it.
1. Is there money in POS Business?
The answer is Absolutely! There is definitely money to be made in the POS business. POS owners earn a commission on the services they offer, which can range from N100-500 per transaction and this depends on the transaction. 
As a POS agent, you can offer a wide variety of services to your customers, such as: 
Cash deposits
Withdrawals
Bill payments
Airtime purchases
Transfer of funds 
Account opening.
These services provide convenience and time-saving options for your customers, making them more likely to return to your business. So, if you're considering entering the POS business, there's no need to worry. With a bit of effort, consistency and dedication, you can definitely make a good profit while helping your customers with their financial needs. 
Not all superheros wear capes, some of them have POS businesses.
2. What should I consider before starting a POS business?
When considering starting a POS business, it's crucial to think about several factors that can impact your success, but you don't have to worry about that. I have taken the time to list out the important factors to consider before you set up shop.
Location: First off, you'll want to find a spot with lots of foot traffic to increase your chances of getting customers. Just be careful not to set up too close to a bank – you don't want to compete with ATMs!
Good Network: It's also important to choose a location with good network coverage, so you can process transactions smoothly. Try testing the network in the area before you commit to setting up shop, and make sure you're using a reliable 4G sim card.
Safety: Don't forget about safety! You'll want to choose a location with other businesses around to reduce the risk of robbery and theft, and take precautions like locking up your shop, training your staff, and keeping your valuables close, also, ensure no one else knows where you keep your cash.
Publicity: Lastly, you need to make your business stand out, think about investing in some branding materials like banners and umbrellas.
3. How do I start my POS Business?
Now that we have established the fact that there is money in the POS business and also examined every factor that should be examined, let's proceed to how you can actually start a POS business.
To start a POS Business you need to get a POS terminal from an accredited provider (Bank or fintech). Before you are given the terminal, you will need to provide the following mandatory documents as requested by the Central Bank of Nigeria.
These documents are:
1. Your personal information (name, email, phone number, and address).
2. Your business information (business name and address).
3. Your bank account information (account name, account number and your Bank verification number – BVN).
5. A valid ID card (National ID, International Passport or Voter's card).
6. Utility bill (Cable TV, Electric or water).
4. Where should I locate my POS Business?
One key factor to the success of your business is the Location. It can literally make or mar your business. So we took away the pain of you wondering what locations would be ideal and we came up with a list of possible locations that will take your business to the next level.
First up, event centres! They're a major hotspot for POS businesses since they attract a steady flow of guests who come for all sorts of events and mostly need cash. You can expect events to be happening all week long, so you'll have a constant stream of customers to keep your POS business moving.
Another great spot is universities and areas with off-campus residences. By setting up shop in these areas, you'll ensure a steady flow of students and young professionals who are always in need of fast transactions and believe me, you will "cash out".
Local Markets are a surefire win if you can find a good spot. Look for high-traffic areas like entrances and car parks, and you'll be in business in no time! Just keep in mind that competition can be stiff, so choose your location wisely.
Residential Areas are also a good option. A lot of residents despise the idea of going to the bank everytime they need cash. Having a POS agent in areas where there are a high number of residential houses will have you operating a POS monopoly in no time.
Religious Centres are also wonderful for this business, particularly large ones that attract a lot of people during peak periods. There is a steady flow of people from midweek to Friday Prayers and Sunday services.
The beauty of running a POS business is the location flexibility, so don't hesitate to move to peak locations where there's an event that can make you a lot of money like trade fairs or similar events that attract a lot of people willing to spend money. All you need is a Pouch to keep your cash and a POS terminal.
Lastly, If you want to grow your POS business, it's important to be security conscious and take measures to prevent fraud, like keeping valuables on you and locking up your store properly. And remember, since you deal in money, a lot of people will try to steal from you. So, if someone tries to get your personal information or PIN, don't believe everything you hear and don't click on random links.
When it comes to customer service, being calm and polite can go a long way in building a loyal customer base.
As a POS merchant, you're responsible for handling major financial transactions, so it's important to be attentive and double-check everything to avoid costly mistakes. Also, Make sure to monitor your cash flow, so you can stay on top of your profits.
As you expand, invest in your staff by hiring trustworthy people and training them to deliver value to your customers.
CONGRATULATIONS!!!
Finally, you have all the information you need to start a POS business and make money with it. Now it's time to get to work and bring all your plans to life!