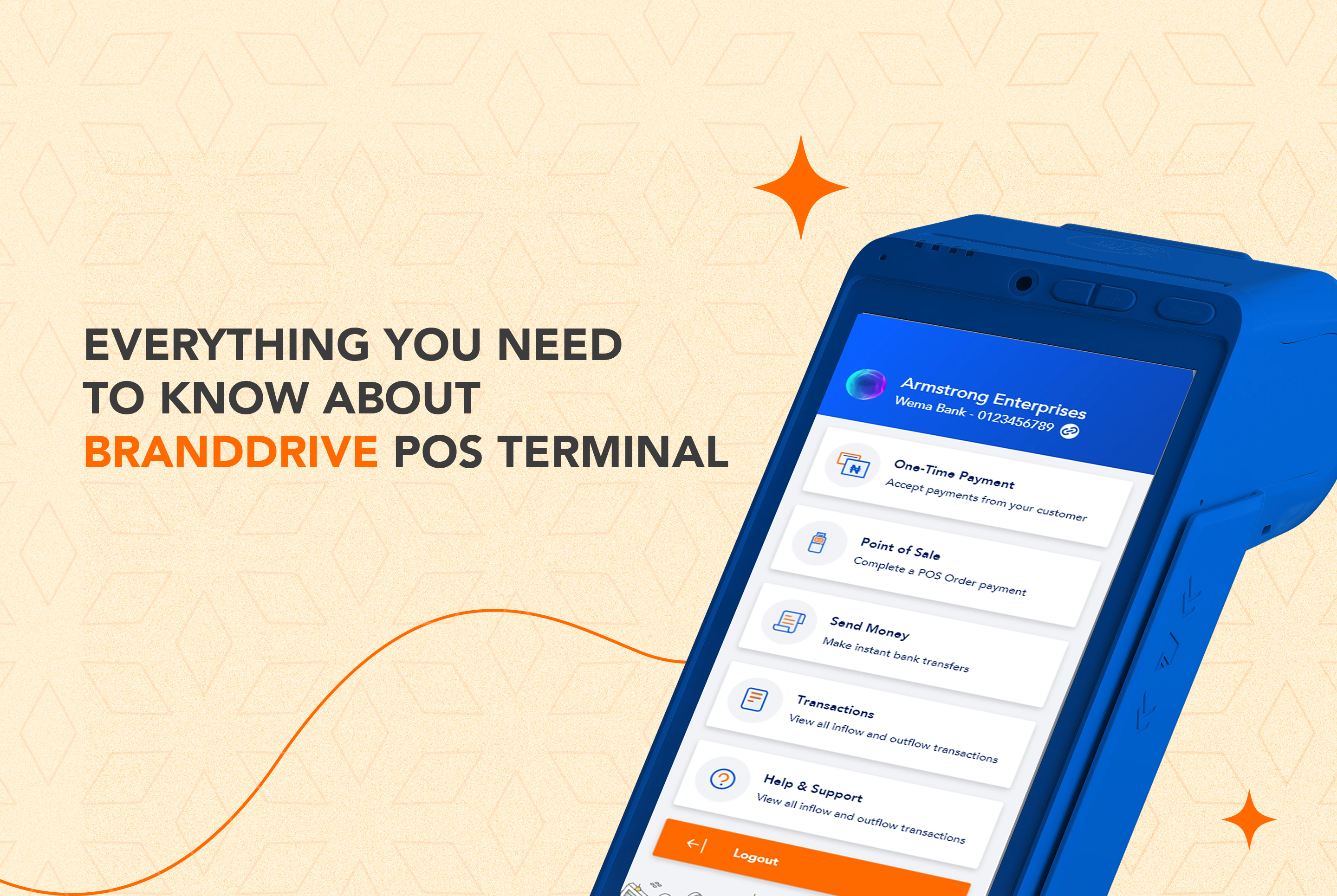 Everything you need to know about our Pos Terminal
Are you looking for a reliable, secure, and efficient POS terminal for your business? Look no further than BrandDrive POS Terminal! In this article, we will cover everything you need to know about this amazing technology.
BrandDrive POS Terminal is an innovative solution for businesses that need a reliable and secure way to process card payments. It is user-friendly and designed to make transactions seamless and hassle-free.
What is BrandDrive POS Terminal?
BrandDrive POS Terminal is a handheld device used for accepting card payments from customers. It is a secure and convenient way to process transactions, ensuring that businesses can offer their customers a variety of payment options.
FEATURES OF BRANDDRIVE POS TERMINAL
Compatibility with All Cards
The POS terminal is compatible with all types of cards, making it easy for customers to pay with their preferred method. This ensures that businesses do not miss out on sales opportunities due to limitations in payment options.
Acceptance of Transfers
BrandDrive POS Terminal allows businesses to accept transfers into their BrandDrive wallet, which is synced to the terminal. This feature ensures that businesses can process payments from customers who prefer to make transfers.
User-Friendly
BrandDrive POS Terminal is designed with the end-user in mind. It is easy to use, ensuring that businesses can train their staff quickly and efficiently. This feature helps to reduce the occurrence of errors and improves the overall customer experience.
Security and Fraud Prevention
BrandDrive POS Terminal is built with security in mind. It uses industry-standard encryption and authentication protocols to protect sensitive customer data and prevent fraud. This feature ensures that businesses and their customers can transact safely and securely.
Multiple Terminals for Businesses
BrandDrive POS Terminal is available in multiple units for businesses with multiple outlets or branches. This feature allows businesses to process transactions seamlessly across all their locations .
Cost and Timeframe for Acquiring a BrandDrive POS Terminal
Acquiring a BrandDrive POS Terminal requires an upfront payment of 120,000 Naira. However, you can also choose a part-payment option of 20,000 Naira monthly for 6 months. After placing a request, you can get the BrandDrive POS Terminal within 2-4 days.
Request Pos Terminal

Retrieving Payment Receipts
BrandDrive users can view all successful transactions from active terminals on their dashboard. Users can filter by date or terminals for more refined reporting and download the report directly to their device. Receipts can also be accessed at any time and forwarded to customers again if required.
What to Do When Funds are Not Credited
If you make a transaction via the POS terminal, but the funds are not credited to your wallet, please report it immediately in the Support tab in the BrandDrive app. Remember to include the transaction number and a screenshot of the transaction receipt.
Compatibility with Cards and Transfers
BrandDrive POS Terminal is compatible with all cards, and businesses can also accept transfers into their BrandDrive wallet, which is synced to the terminal.
Training Requirements
You do not need any special training to use the BrandDrive POS Terminal. However, you can always contact our customer support if you have any questions. Click to learn more