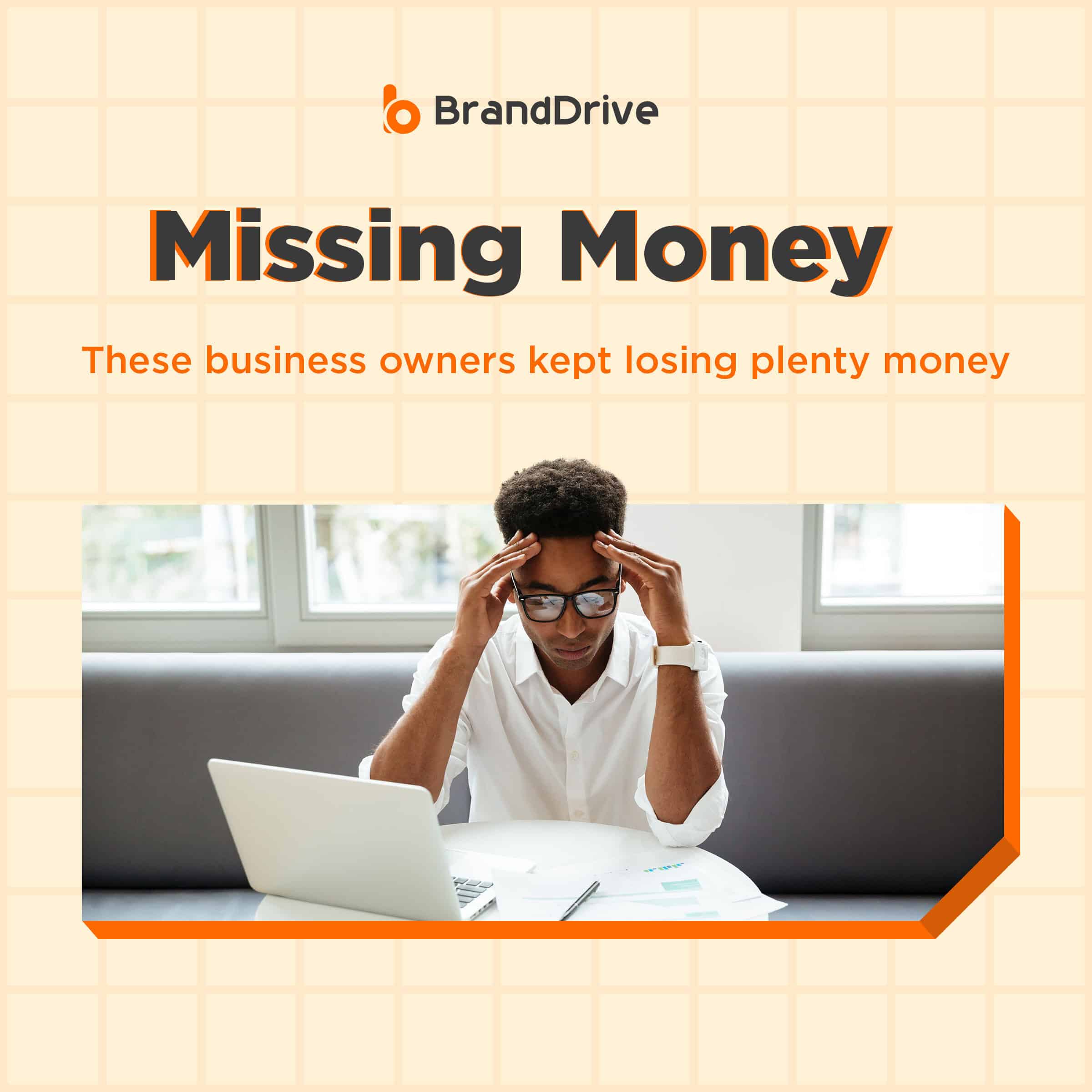 Missing Money: 5 Business Owners Share Their Stories Of Losing Money
In the journey of entrepreneurship, being a business owner is indeed rewarding, but it's not without its unique challenges. We had the privilege of speaking with 5 resilient business owners who've encountered stories of financial setbacks in their enterprises. Through their shared experiences, we aim to shed light on the hurdles they've faced, and how they found a solution to overcome their money management woes. Join us in their stories to discover valuable lessons and insights that can help you steer clear of similar financial pitfalls.
We have Nkechi a food vendor in Lagos Nigeria, Tosin a fashion designer in Abuja, Hauwa a small business owner in Kano, Aisha – who owns an ushering agency and  Chidinma who runs a fashion house.
Let's get into the stories!
Let us in on it. What's your experience?
I sell food at a market stall in Lagos. My business was doing well, but I was always stressed about keeping track of my finances. I would write down my sales and expenses in a notebook, but it was difficult to keep everything organized. I would often lose receipts or forget to write down something important.
Nkechi, Food Vendor
I am a fashion designer in Abuja. I used to have a lot of trouble managing my inventory. I would often lose track of what I had in stock and what I had sold. This would lead to missed orders and unhappy customers, which made a lot of my customers to even stop working with me.
Tosin, Fashion Designer
I own a small business in Kano. I used to have a lot of trouble managing my finances and inventory. I would often lose track of my finances and inventory, which would lead to missed opportunities and losing plenty of money. Because most customers began to see that I have some loopholes in managing and accounting for what order.
Hauwa, Small Business Owner
Aisha – Business Owner (Ushering Agency):
Aisha, the owner of an ushering agency, faced the challenge of separating her business finances from personal expenditures. Failing to track payments and expenses turned her business into a nightmare. She needed a strategy to regain control.
Aisha – Business Owner (Ushering Agency)
I am a fashion designer, and I used to have a lot of trouble managing my cross-border payments. I would often have to pay high fees to send and receive money from international clients, which most times made me run at a loss because my business served more clients outside Nigeria.
Chidima, Fashion Designer:
What did you do better after this experience?
Nkechi:
I started looking for a better way to manage and track my inventory and expenses and luckily I found BrandDrive.co, and I am so glad I signed up! It became really easy to keep track of my finances. I could enter my sales and expenses directly into the app, and it would automatically generate reports for me. I also have a better understanding of my finances, which has helped me to make better decisions.
Tosin:
It all ended when I started using BrandDrive. I could now easily track my inventory levels and see what is selling the most as well, I was no longer guessing I could now see all my business data.
Hauwa:
BrandDrive changed this problem for me. Now, from anywhere I can see and track my finances, expenses, and inventory, all in one place.
Aisha:
With BrandDrive, I can easily track payments and expenses that go in and out, and I can generate reports on them.
Chidima:
I decided to try BrandDrive.co, and whew! My cross-border payments have become much easier. I have been able to increase my international sales and grow my business.
Impact on Work and Well-being:
Each business owner's story presents a unique set of challenges that have affected not only their business but also their overall well-being. Financial stress and disorganization have really taken a toll on many business owners.
Advice for Avoiding Similar Situations:
These business owners, through their experiences, have learned valuable lessons that they're willing to share. Their advice for avoiding similar situations includes embracing modern financial management tools, investing in efficient inventory tracking systems, and seeking cost-effective cross-border payment solutions.
– Greatdorlin Wisdom, Digital Marketer BrandDrive
With BrandDrive, you can confidently delegate your financial operations while focusing on other business activities, regardless of your location. It's a transformative solution to conquer money management woes and achieve business success.