How to create a Payment Link on BrandDrive
In this tutorial, we will go over How to create a Payment Link on BrandDrive
You can use payment links to simplify the payment process and get paid anywhere you sell, whether it's in person, on social media, or through email and text communication with customers. Payment links are a simple way to accept payments for your business.
The BrandDrive payment link/pages is a unique way of receiving payments, subscriptions, donations and reoccurring fees.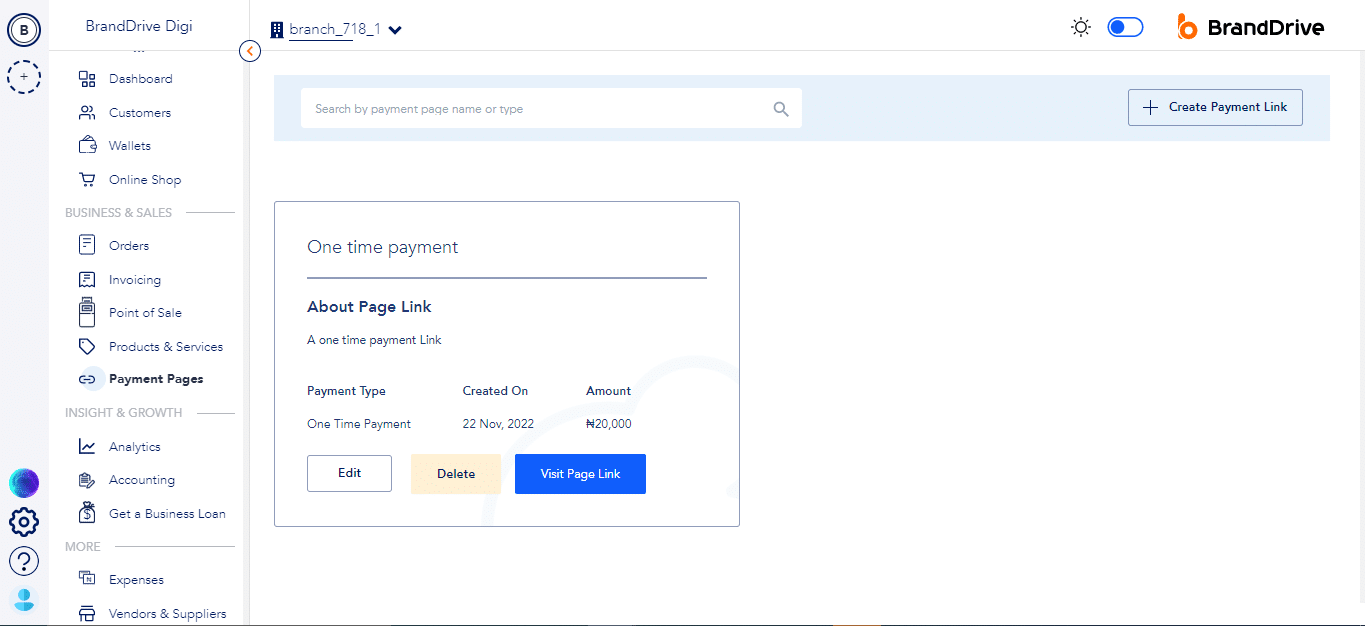 Using a payment link, customers usually proceed to the online checkout page of the merchant to finalize their transaction. Payment links serve both single transactions, like a customer invoice, and multiple transactions, such as a buy button on a social media platform.
Here is how to create a payment page on BrandDrive;
Step 1: Select the payment page.
Step 2: Click "Create payment link" on the top right corner.
Select the type of payment link required;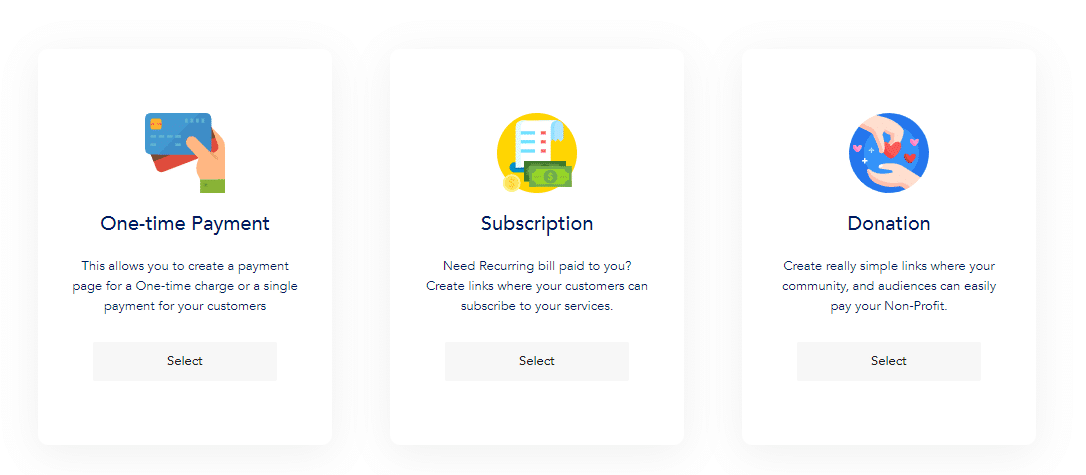 One-time payment: Customers often use one-time payments to make a single payment. Once the payment is received, the one-time payment expires.
Subscription: Using the subscription payment link allows you to receive recurring payments for bills, subscriptions, courses, and other services, therefore making it a convenient option for businesses with regular payment schedules.
Donations: Think of this as a purse to receive anonymous payments for causes. It could be tied to any event and unlimited amount cap.
Step 3: Give your payment page a unique name, add your payment page url, then set the payment amount, and select the payment type (single or multiple payments).
Add a payment description, enter the amount, select "save page".
Uses of BrandDrive Payment Link
On a website or blog
Payment links in the form of embedded buy buttons on a website, an online store, or a blog are one of the most direct ways to move a customer toward a purchase. Customize buy buttons with specific text or color and place them strategically on a site to alert customers that items are for sale.
In conclusion
Creating a payment link on BrandDrive is a quick and easy process that can help simplify your payment collection process. Furthermore, by following the simple steps outlined in this guide, you can start accepting payments from your customers in no time. So why not give it a try and see how it can benefit your business today? For more information on how BrandDrive can help you streamline your business operations, visit our website.